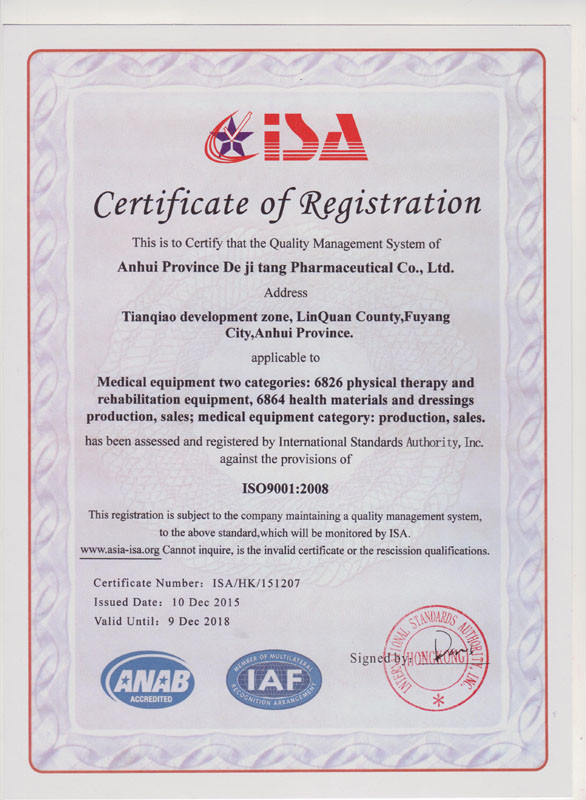 Item specifics
Period

2015-11-10 - 2018-11-10
No.

ISA/HK/151207
Certification bodies

INTERNATIONAL STANDARDS AUTHORITY INC.
Certificate description
We are Anhui De Ji Tang Pharmaceutical Co., LTD.
We applicable to medical eqipment two aragories:6826 physical therapy and rehabilitation equipment ,6864 health materials and dressings production,sales ,medical equipment category:production ,sales .
has been assessed and registeres by International Standards Authority ,Inc. against the provisions of

ISO09001:2008
This registration is subject to the company maintaining a quality management system,
to the above standard,which will be monitired by ISA.
www.asia-isa.org Cannot inquire, is the invalid certificate or the rescission qualifications

Certificate Number :ISA/HK/151207
Issued Date :10,Dec,2015
Valid Until :9,Dec,2018