Product Name:Pain Relief Patch

Sku:GXT-101

Size :7*10cm, 8*13cm or 9*12cm
Active Ingredients:Camphor 1.2%,Menthol 5.7%,Methyl Salicylate 0.3%
Indications
For auxiliary treatment caused by:Cervical spondylosis,Periarthritis,Lumbago,Traumatic injury,Muscular and bone pain,Foot joint pain.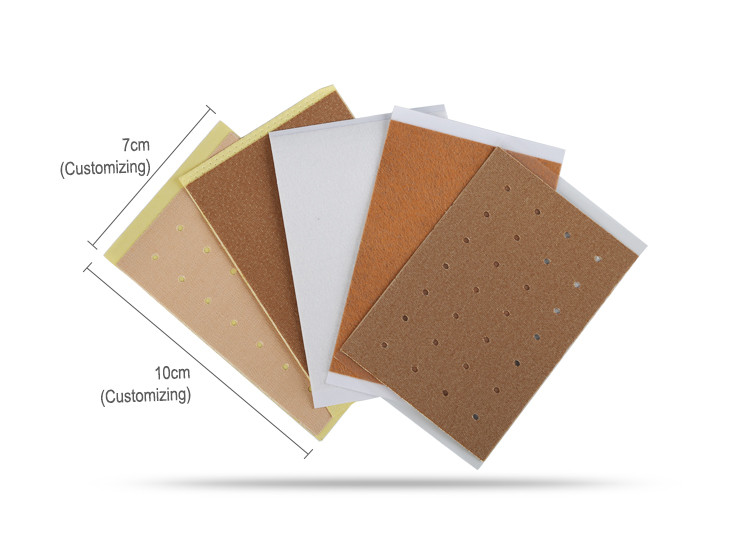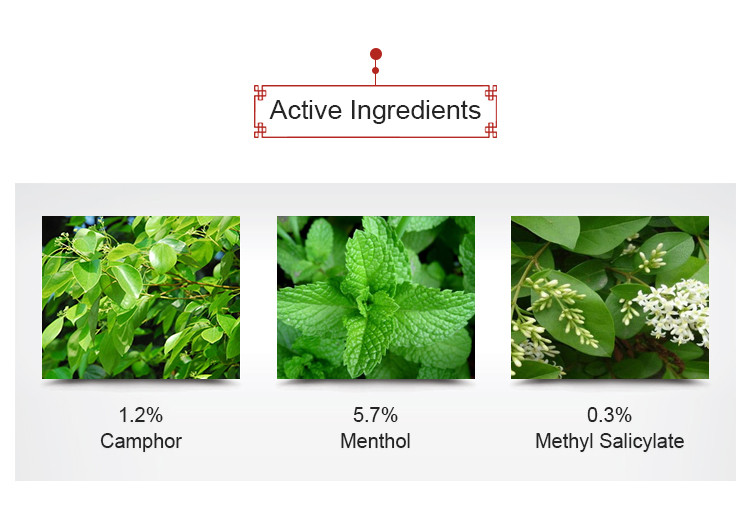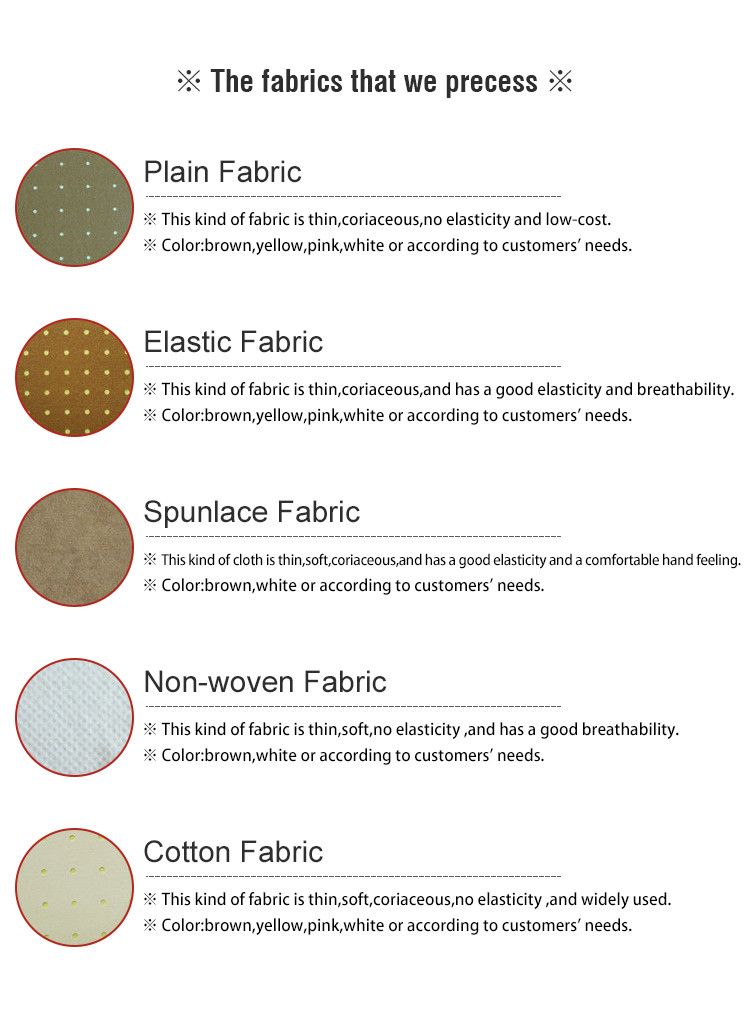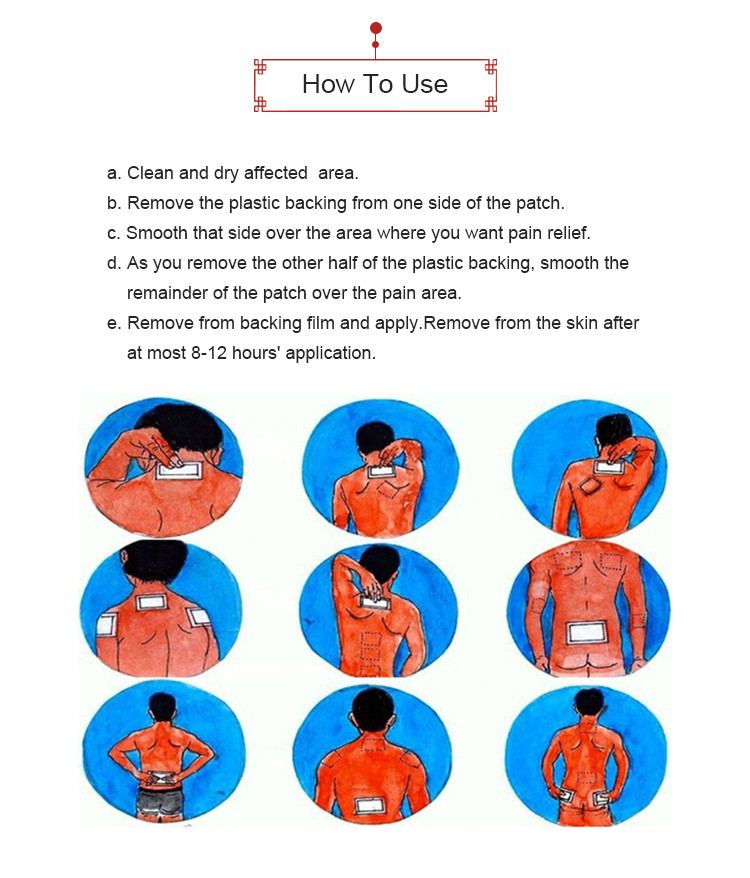 Precautions :
Do not use on wounds and damaged skin.
Pregnant women,children,allergic physique should use with caution.
Stop using if occur to adverse reaction,like skin irritation,rashes and itching.
Directions:
For external use only.
Peel off the anti-sticking layer and apply the plaster on the affected areas.
Remove one sheet every 24 hours for replacement and 10 days for one course of treatment.
Storage: Sealed,store in a dry and cool place.
Specifications: 3pcs/bag,2bags/box.
Manufacturer: Anhui Province De Ji Tang Pharmaceutical Co.,Ltd.
Address: Tianqiao Development Zone,Linquan Country,Anhui Province,China
TEL:0086-663-8528373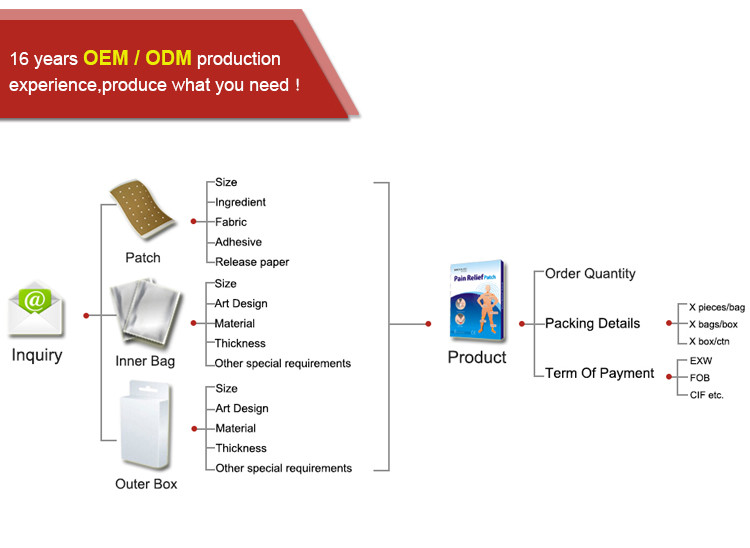 Dear client, if you are interested in our product, pls contact me for more details any time.