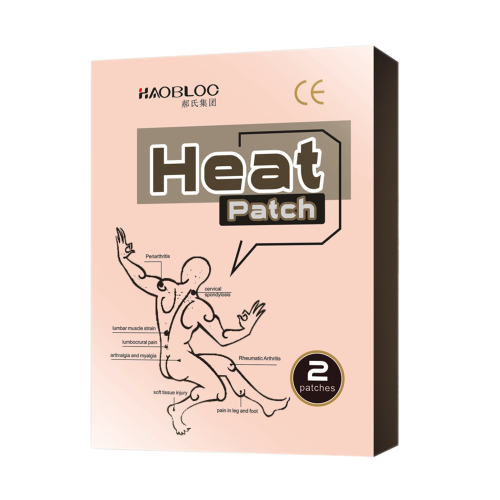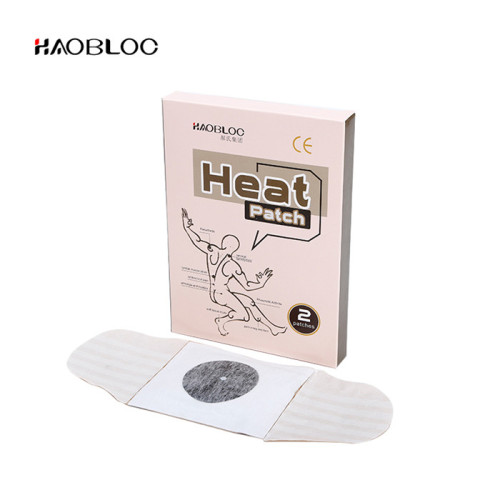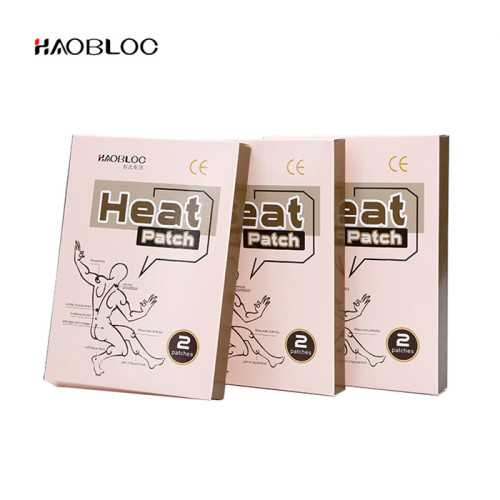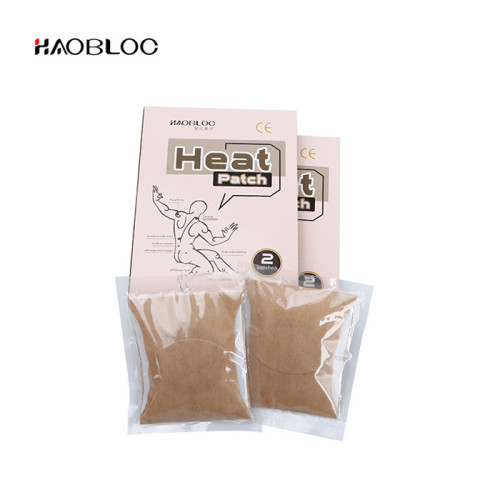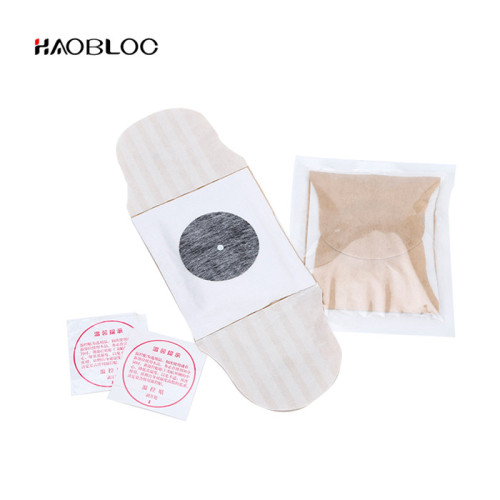 Item specifics
Product Name

Heat Patch
Material

Spunlace fabrics,Medical adhesive,Release paper
Patch Size

8×23cm/pc
Packing Details

1pc/bag,2bags/box,200boxes/ctn
Certificate

CE,ISO9001
Samples

Free Samples
Description
Product Name: Heat Patch
Product Structure: The product is composed of a heating unit, a magnetic sheet, a far infrared cloth etc.
Indication: Apply to the adjuvant treatment of scapulohumeral periarthritis, cervical spondylosis, lumbar muscle strain, lumbar disc disease, rheumatoid arthritis and osteoarthritis.
Product Property: This product combines heating technology and transdermal technology to mix the magnet therapy and far infrared therapy reasonably which can achieve the effects of traditional moxibustion therapy, magnet therapy and far infrared therapy.
Instructions:
Clean the affected part skin before using.
Peel off the release paper of both sides to apply the heating unit to the affected part and fix it on the skin flatly.
Each affected part per piece one day, per piece lasts for 24 hours.
Consult a doctor before apply it to acupuncture point.
Contraindications, precautions, warning and presentation:
1. Please read the instructions carefully before using.
2. This product will getting heat after the bag opened, do not open the bag if you are not planning to use it.
3. Do not apply it to the lower abdomen of pregnant women, skin fester, wound. Metal foreign body local and cardiac pacemaker local with nearby forbidden use. Implanted chip implant site were disabled.
4. Pay attention to prevent burns, allergies are forbidden to use. Please prick the blisters with a sterile needle to release fluid and rubbed antibacterial drugs if you have a blister caused by scald.
5. Keep the product away from the watches, magnetic cards, and other magnets.
Storage: Avoid direct sunlight. Keep it in a cool place, sealed.
Specification: 1piece/bag, 2bags/box
Manufacturer: Anhui Province De Ji Tang Pharmaceutical Co.,Ltd.
Address: Tianqiao Development Zone, Linquan Country, Anhui Province, China
Tel: 0086-663-8528373