Product Name: Foot Care Spray
Structure and Performance: This product is made of bottle (or plastic complex pipe), cover (or individual spray valves) and ointment etc.
Main Ingredients: sophora, phellodendron chinense schneid, cortex dictamni, honeysuckle, cnidium, kochia scoparia, eucalyptus oil, menthol, etc.
Indications: Apply to all kinds of eczema, dermatitis, psoriasis, tinea pedis, mosquito bites etc.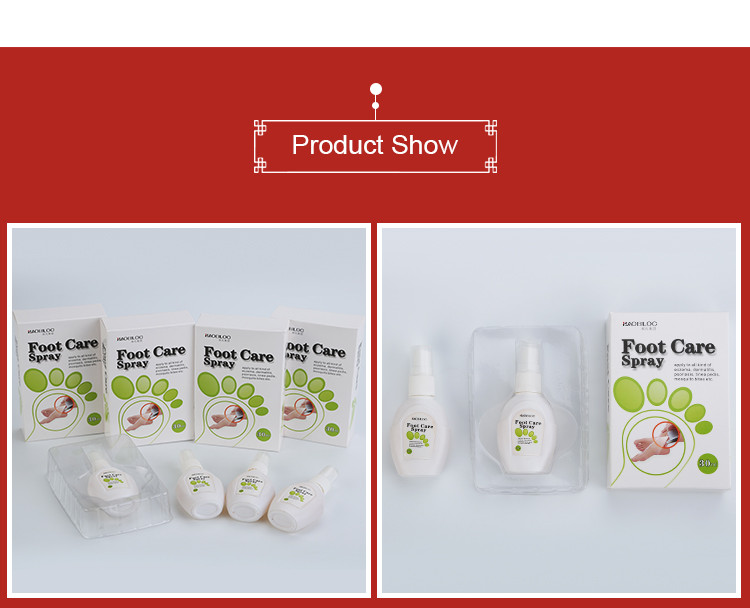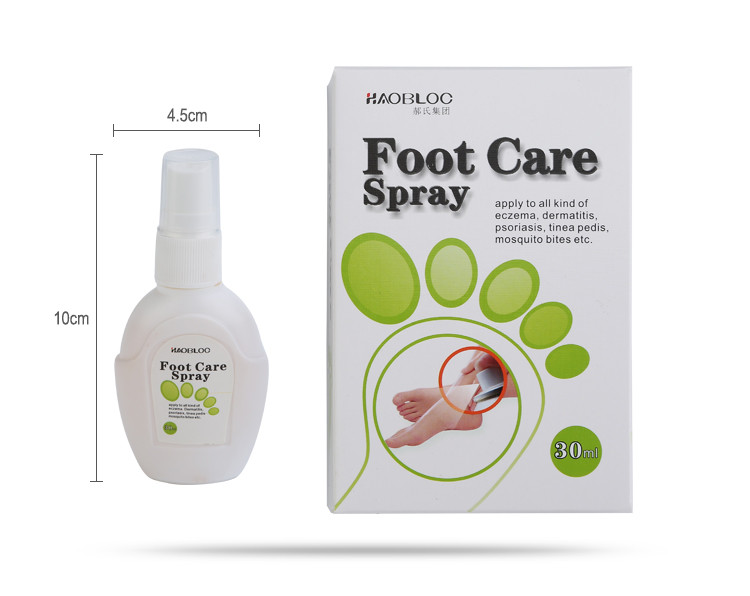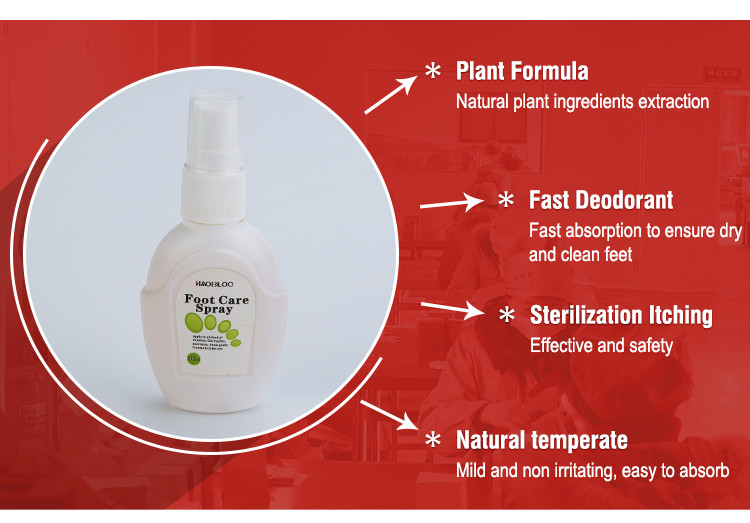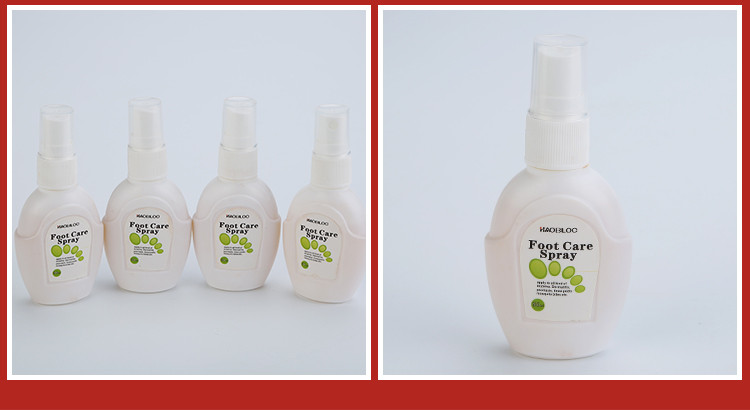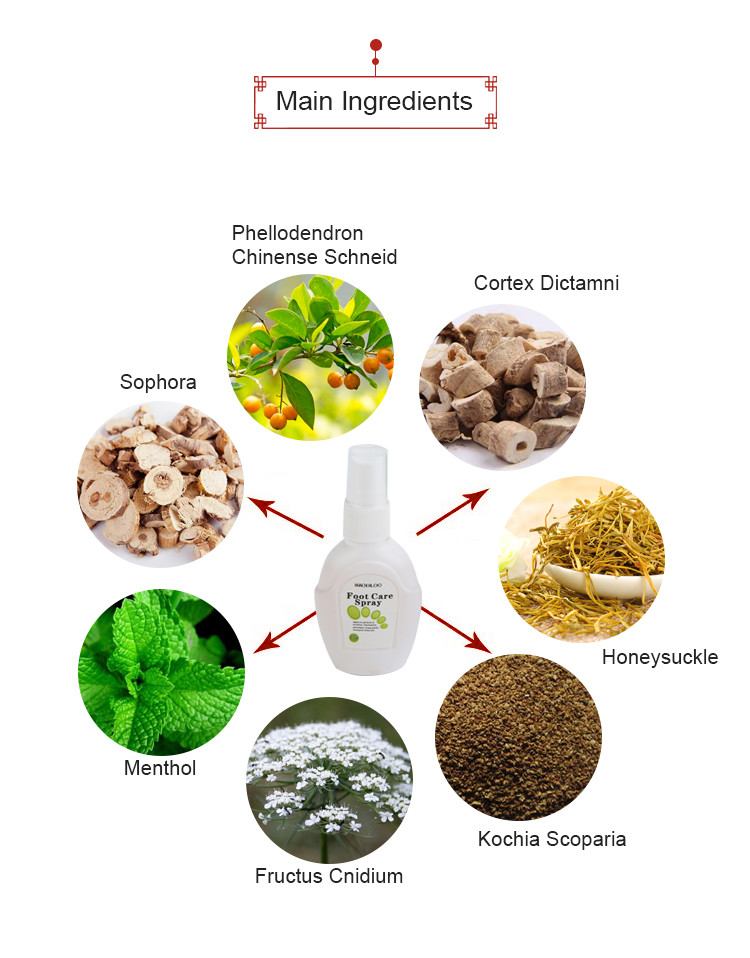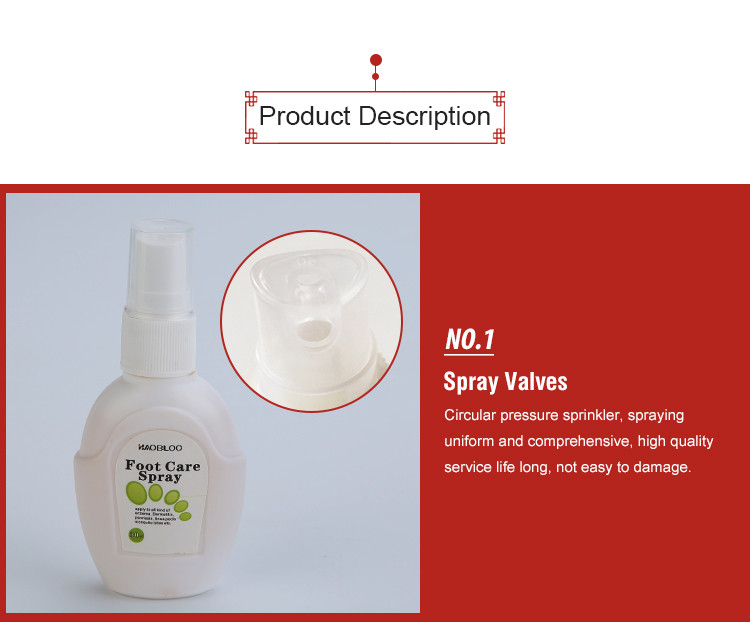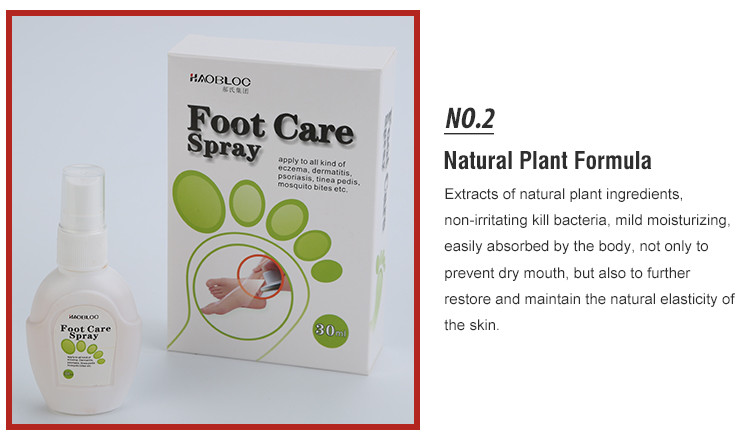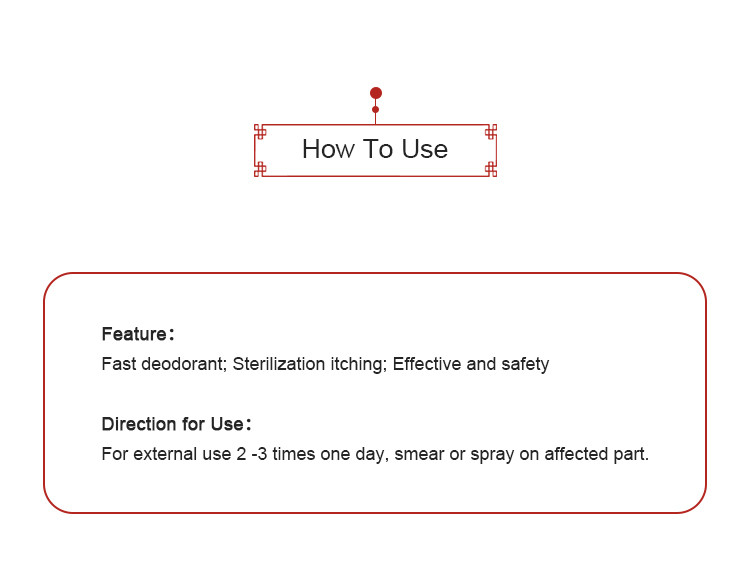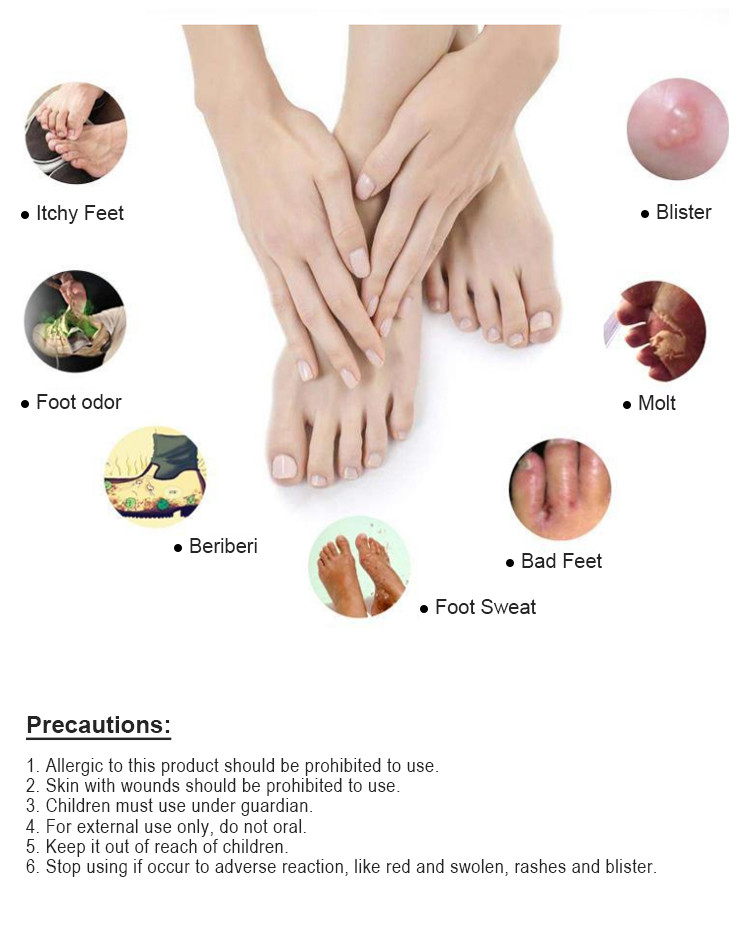 Direction for Use:
For external use.
2-3 times one day, smear or spray on affected part.
Contraindications and Precautions:
1. Allergic to this product should be prohibited to use.
2. Skin with wounds should be prohibited to use.
3. Children must use under guardian.
4. For external use only, do not oral.   
5. Keep it out of reach of children.
6. Stop using if occur to adverse reaction, like red and swollen, rashes and blister.
Storage: Sealed, keep in a cool and dry place.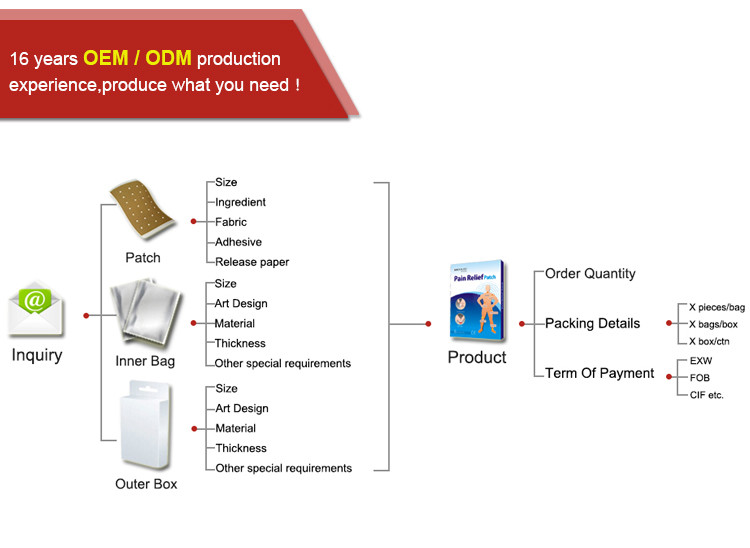 Manufacturer: Anhui Province De Ji Tang Pharmaceutical Co.,Ltd.
Address: Tianqiao Development Zone, Linquan Country, Anhui Province, China
Tel: 0086-663-8528373