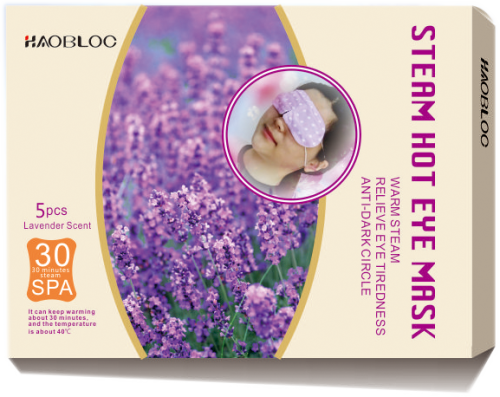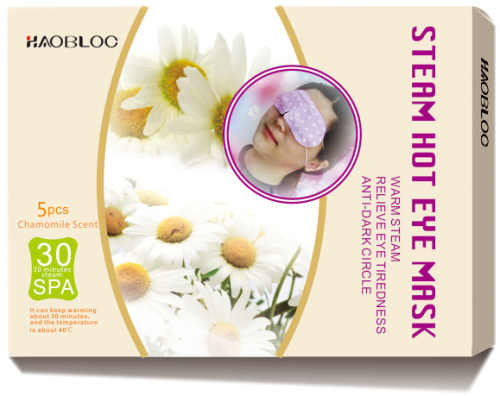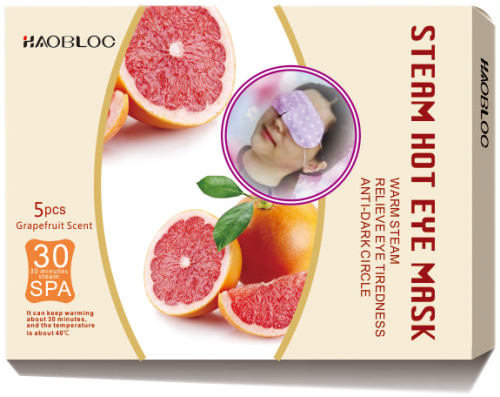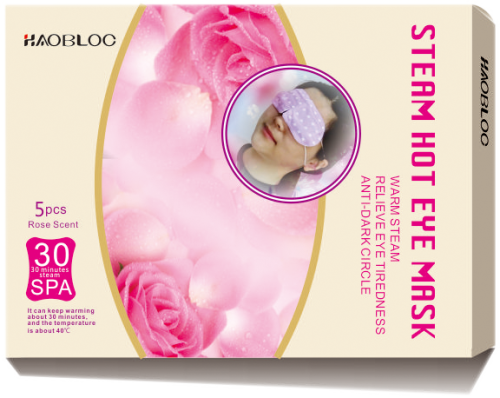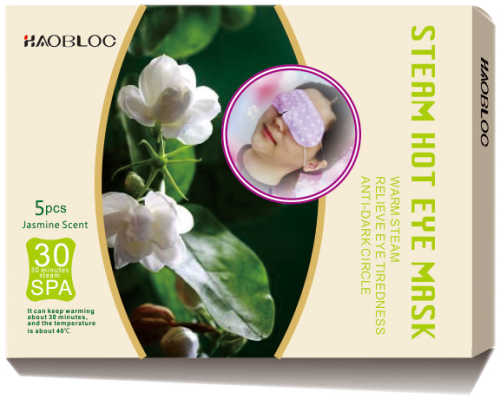 Item specifics
Product Name

STEAM HOT EYE MASK
Patch Material

Non-woven fabric
Intended Use

WARM STEAM, RELIEVE EYE TIREDNESS,ANTI-DARK CIRCLE
Size

180mm*70mm/pc
Packing Details

1pc/bag,5bags/box,200boxes/ctn
Certificate

CE,ISO9001
Samples

Free Sample
Description
Product Name: STEAM HOT EYE MASK
Type: Lavender Scent, Rose Scent, Chamomile Sent, Jasmine Scent, Grapefruit Scent, Unscented
Features:
After the product opened, provide heat and steam when expose to the air (invisible to the naked eye), maintain the steam temperature at about 40 degrees, provide a comfortable warm environment for fatigue eye, and relieve eye pressure, relieve dark under-eye circles, under-eye puffiness and microgroove around eyes, which is one of the best products for eye healthy. This product is non-toxic, harmless, non-radioactive, safe to use.

Application:
Apply to people who overuse of eyes, blurred vision, dark under-eye circles, under-eye puffiness, microgroove around eyes, but also suitable for the care of eyes for female.
This product can be used when before go to sleep, by plane, by train, break at work,spend long time on meeting, reading, computers or cellphones,
Especially when maintain beauty and keep young, using this products will bring you a pair of beautiful eyes.
Usage:
1. Take the eye mask out of the plastic bag, hang the slings to ears to wear the mask after the mask heating.
2. Close your eyes when using the mask, enjoy the comfort of steam for 10 -30 minutes.
Precautions:
1.Do not open the bag if not used, avoiding failure.
2.15 minutes before and after using this product, do not use eye drops
3.Do not use with other eye patch and eye mask together.
4.When you feel overheated or discomfort while using,please stop using.
5.If you wear contact lenses,please take off first before using.
6, do not rub or waggle the mask, avoid the heating bag damaged, if damaged, please stop using.
7. Infants, pregnant women, disabled persons are forbidden to used.
8.People who have skin diseases or allergic to this product should not use.
9.People with eye disease should not use.
Specification: 180mm*70mm/pc, 1pc/bag,5bags/box,200boxes/ctn
Storage: Please store in a cool place ,relative humidity should not more than 80%, no corrosive gas, well-ventilated indoors.